Again, this was also from my Multiply blog, circa 2008:
DISCLAIMER: If you're CONSERVATIVE, pls DO NOT read this!!! MALAPIT NA KAYO'NG MA-EXTINCT MGA PUTANGINA NINYO.
And yes, this IS about JACKING OFF...
Yes. It is called by many names.
Badgering the witness
Beating the fuck out of your best friend
Cheating on your other hand
Firing the presidential staff
Foreplay with Fistina
Freeing Willy
Getting your palm red
Giving yourself a helping hand
Giving yourself a low five
Having a play date with your little friend
Having a puppet show in your pants
Having a staff meeting
Launching the morning missile
Making the bald guy cry
Making the llama spit
Manhandling your man-handle
Milking the bull
My sex life! (Okay, that one's more sad than funny)
One-handed workout
Playing the stand-up organ
Practicing for the Big Game
Rapid one arm pull-ups
Romancing the bone
Rubbing the Buddha for good luck
Running in single-user mode
Sanding the obelisk
Sending yourself a hand-job-o-gram
Shaking hands with your wife's best friend
Shaking the hand of the self-employed
Shooting tadpoles at the moon
Slapping the big-nosed Rasta man
Spending some quality time with yourself
Stroking the one-eyed burping gecko
Swinging the purple-veined kidney stabber
Target practice with the yogurt gun
Tenderizing the tube steak
Test-firing the meat missile
Tube sock tango
Warming up the altar boy's dinner
Zygote spraying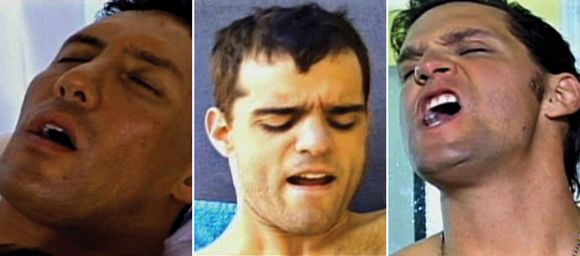 Here are dozens more names we call it. But quoting from Shakespeare; "A rose, by any other name smells just as sweet." Funny i should compare Jacking off with a rose. Might as well, since it is my only companion, and the only way i get off. Anything i cannot get from anyone else, I get from my five-fingered friend.
I think it's the saddest thing in the world, to be able able to be satisfied ONLY by being with yourself. And What's sadder is the reason: That anyone willing to be with you is only there to get the most out of you.
They will complain if you don't perform, but not perform themselves.
I think it's ridiculous.
And sad.
That no one is willing to make you happy.
Quoting from a blogger online: "Kindat, Kalabit at Kantot"
"Gwapo, type mo. Konting kindat at siguraduhing pansin ka rin niya. Lalapit, makikipagkilala, mahuhulog na ang loob mo. Ulitin uli, Kindat, Kalabit at konting hipo. Sa isang kurap ng mata, kayo na. Kindat, Kalbit tapos Kantutan na.
Walang masama dun at hindi ako naniniwalang kasalanan ang sex sa kahit anong kundisyon maliban nalang sa rape.
Magbihis na. Tapos na ang lahat. Nagamit mo na siya at nagamit ka na rin niya. Masaya na kayo pareho.
Pero wag kang aasa sa mas matagal at malalim na relasyon.
Yan ang relasyong M2M."
So I'm sticking to my boyfriend.... MABUHAY ANG KANANG KAMAY!!!! (kaliwa yung nasa picture)
This is soo sad...